Past Present Perfect
Fashion
We bring you the pieces that always make an impact
Vintage is the new black. But there's a fine line between confidently pulling together a unique and memorable outfit and looking like you've rolled around in a costume cupboard.
The key is to mix and match retro styles with of-the-moment trends. It's all about knowing which pieces to pluck from eras gone by and which hot-off-the-catwalk pieces to pair them with. And it's certainly not as easy as swooping into your nearest vintage store and selecting the first five things you see.
It's all about creating a wardrobe of carefully chosen (and versatile) pieces, curated as one would a museum. You want to be squarely in old-school glamour territory, not looking like you've just stepped out of your neighbourhood jumble sale. Although, that being said, some fabulous pieces have been unearthed at car boot sales, so don't turn your nose up at them – you never know where glory can be found!
But with so many failed outfits in the fashion world, where do you begin crafting that perfectly styled right-now-retro look? Never fear, we've rounded up three easy additions to help you get started on your past-meets-present wardrobe of dreams.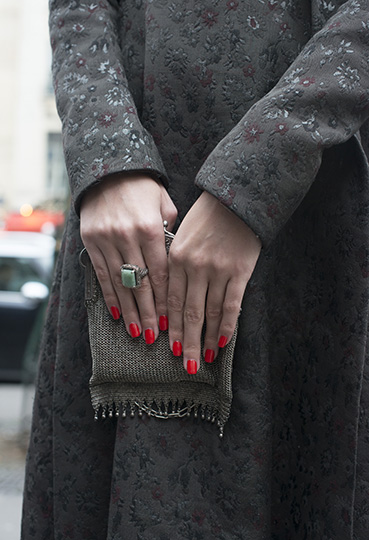 1.
Vintage jewellery
Heirloom pieces handed down from one generation to the next are the perfect way to add to the 'story' of your look. Perhaps your necklace was a gift from your great-grandfather to his wife or your bracelet is a last-century gem, spotted in a light-filled antiques shop on Rue St-Honoré in Paris. Try something that can be easily dressed down, think emerald earrings or an intricate ring. Paired with a white T-shirt, this season's tweed blazer and distressed jeans and you're giving a chic nod to the past while still paying homage to the trends of today.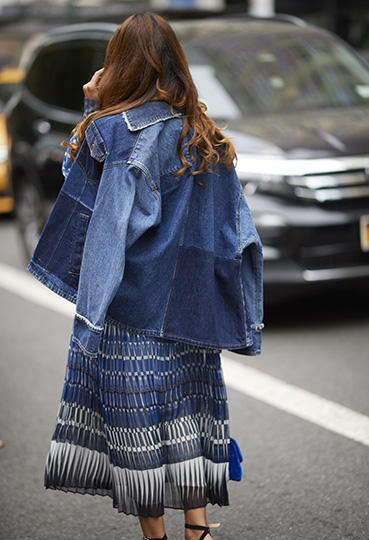 2.
Dashing denim
Pop into any vintage store and you're sure to find racks upon racks of denim jackets in all shapes and sizes. Like wine, denim gets better with age. It softens and fades and takes on shades and shadows of its own – each frayed edge and small tear is a tale to tell. For anyone who wants to dip their toes into the on-trend vintage look, this is a great place to start. Look for something slightly too big, with sewn-on patches or embroidery, and pair it with the star of winter 2018 – animal print.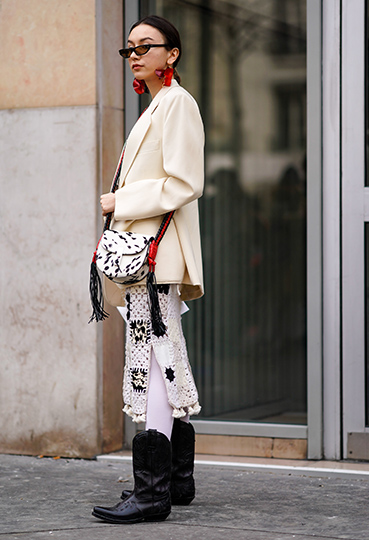 3.
Cowboy boots
Yes you read that right. Cowboy style seems to be having its moment on the runways and there's no easier way to wear this trend than by adding a fabulous pair of cowboy boots to an otherwise normal look.
Tags: Fashion Trends Accessoires Vintage Style New season Wardrobe